How to Sell Gold?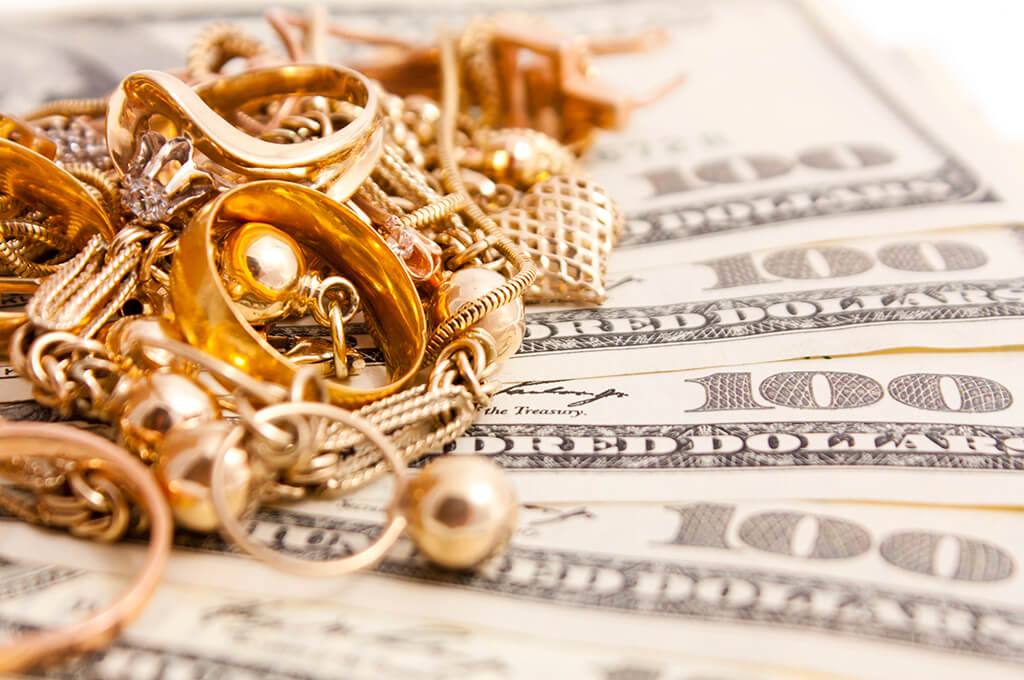 Selling gold items can be lucrative for any individual. But there are right ways and wrong ways to go about it.
Before making a decision on where and whom to sell your gold bars or jewelry for cash, understand what you have and recognize your current situation.
Here are a few tips to set you in the right direction.
Receive an Appraisal
First and foremost, get your gold items appraised. You can do this either online or in-person at a pawn shop near you. Knowing what you have will help you understand how much cash you can receive.
The size of your gold jewelry will dictate the price. There's a big disparity between say, 10 and 18-karat gold.
Use a reliable appraisal source like PawnZone's easy to use online appraiser so that you calculate the most accurate value for your item.
Sell for cash
What is gold selling for? How much can you sell gold for in the current economic and market conditions? These are questions that require a fair amount of research to uncover the right answers.
At times, gold can be harder to sell, and you should be aware if it's the right or wrong time to be trying to sell it.
Find the Right Gold Buyer
If you feel stuck trying to find the perfect gold buyer, consider narrowing your search to buyers in your area. It will be a closer journey when you decide to bring your gold in for sale, but you will also be more likely to find a higher quality buyer if you've been asking around your friends' circle.
Asking within your community can usually help you find a great gold buyer who has a solid track record of fair appraisals and smooth transactions.
The Value of Gold
In contrast to gold jewelry, gold bullions are much more obvious physical representations of value. Because they are so distinct looking (think every movie that features a bank heist), they must be insured and safely stored in the owner's home.
It's vital that you take these to a shop that knows how to assess value. At PawnZone, we have years of experience assessing gold and other valuables in the Los Angeles area. With our easy to use online appraisal system, we will help you secure the best prices on any piece of gold jewelry or other valuable.
Sell gold jewelry
When it comes time to take your gold items into the shop, it's important to feel confident in the research you've performed. Know that you're getting the best possible rate for your items and don't feel shortchanged.
This really just comes down to trusting your buyer, which again, is the #1 reason to go with PawnZone. Trust!
Every transaction we make is based on our experience. We are well-known in Greater Los Angeles for providing the best rates and we are always fair.
Whether you're selling gold coins, gold bullions, or jewelry, trust your precious items with the pros at PawnZone.