Urgently need money?
Come to one of our stores and get
a loan on your item of value.
GET THE LOAN
Want to sell stuff?
We are ready to buy any item
of value you have for us
SELL NOW
Our services
Loan Loan

cash loan in 5 minutes and up to 5 month

We Loan on most anything of value

Top $$ Offered

$1 interest for 30 days on loans up to $500

Sell Sell

WE PAY MORE! CASH ON THE SPOT!

We buy gold, jewelry, electronics, watches, designer bags, musical instruments and memorabilia.
Guarantee of anonymity
Professional staff
The lowest rates
Easy extention of the contract
Clear and friendly contacts
Get an instant cash loan at PawnZone!
It's as easy as 1, 2, 3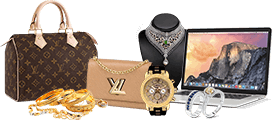 Bring in your item of value
We will loan you on almost anything! Gold and diamond jewelry, watches, tools, electronics, musical instruments, cameras, game systems, video games and more.
* Just present your item to one of our friendly team members for a loan appraisal and get your loan appraisal in minutes.

Bring in a valid picture ID
Current up to date government-issued photo ID, including a driver's license, military ID, passport, and matricula consular.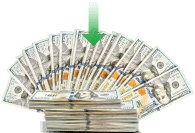 Cash in minutes
10 minutes is all it takes, all loans are funded in cash with no hassles or credit checks. Paying us back and recovering your items is just as easy.
Want To Sell Gold?
Want to know how much money we can pay you for your items of value made from gold? Use the calculator to find out how much your Gold could be worth.
Pawn Shop in Los Angeles!
Selling your goods in Greater Los Angeles just became a whole lot easier. PawnZone is the #1 pawn shop near you, regardless of where you reside in LA. They are the best value pawn shop no matter what items you are trying to sell.
Whether your goal is to pawn jewelry, electronics, antiques, or furniture, PawnZone will help you make it happen. With ease!
Selling to a pawn shop doesn't have to be a burden or drag. With PawnZone, you will negotiate your items with the most highly trained and professional team of experts in the industry.
If you've gone to other pawn stores and have yet to get the best prices for your goods, it's time to work with PawnZone.
Los Angeles is a big city with many options for item sales or pawning. You have probably met pawnbrokers who don't give you the best value every time. Thankfully, PawnZone is 100% transparent and will provide honest evaluations for anything you have.
We have called Los Angeles our home for many decades. Along the way we've cultivated a stellar reputation for reputability and reliability. Our high end pawn shops are located throughout Los Angeles County, ensuring that you'll have access to a location near you.
Personal Loans in Los Angeles
Easy personal loans can be had with less stress than you'd get from getting a loan from the bank. If you'd thought to yourself, I need a small loan, but you never wanted to go through hoops to get it, you need to contact Pawnzone.
The process is practically instantaneous. Apply for your loan online and receive cash loans in less time. There are many ways to get a loan, whether you need an auto loan, home loan, or otherwise, let's make the process easier on you.
Pawn Shop near me
Pawnbrokers are not only standing by at one of our many LA locations, they are also available to contact and ask questions online. We also have a simple to use online appraisal tool that will give you an accurate price for your item in less time. Whether it's jewelry, electronics, furniture, or antiques, our appraisal interface makes it easy to immediately learn the value of your goods.
If you want to pawn jewelry from cash, get a loan do it with confidence. Our Los Angeles pawnbrokers are ready to make the process a breeze.
Your Neighborhood Pawn Shop
For more then 30 years PawnZone has been helping people get the cash they need. In fact, we are one of the largest providers of Secured Collateral Loans in Southern California.