Urgently need money?
Come to one of our stores and get
a loan on your item of value.
GET THE LOAN
Want to sell stuff?
We are ready to buy any item
of value you have for us
SELL NOW
Our services
Loan Loan

cash loan in 5 minutes and up to 5 month

We Loan on most anything of value

Top $$ Offered

$1 interest for 30 days on loans up to $500

Sell Sell

WE PAY MORE! CASH ON THE SPOT!

We buy gold, jewelry, electronics, watches, designer bags, musical instruments and memorabilia.
Guarantee of anonymity
Professional staff
The lowest rates
Easy extention of the contract
Clear and friendly contacts
Get an instant cash loan at PawnZone!
It's as easy as 1, 2, 3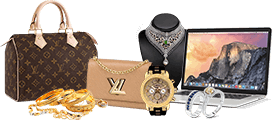 Bring in your item of value
We will loan you on almost anything! Gold and diamond jewelry, watches, tools, electronics, musical instruments, cameras, game systems, video games and more.
* Just present your item to one of our friendly team members for a loan appraisal and get your loan appraisal in minutes.

Bring in a valid picture ID
Current up to date government-issued photo ID, including a driver's license, military ID, passport, and matricula consular.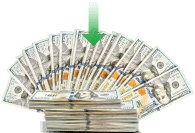 Cash in minutes
10 minutes is all it takes, all loans are funded in cash with no hassles or credit checks. Paying us back and recovering your items is just as easy.
Want To Sell Gold?
Want to know how much money we can pay you for your items of value made from gold? Use the calculator to find out how much your Gold could be worth.
Pawn Shop in Los Angeles!
Selling your goods in Greater Los Angeles just became a whole lot easier. PawnZone is the #1 pawn shop near you, regardless of where you reside in LA. They are the best value pawn shop no matter what items you are trying to sell.
Whether your goal is to pawn jewelry, electronics, antiques, or furniture, PawnZone will help you make it happen. With ease!
Selling to a pawn shop doesn't have to be a burden or drag. With PawnZone, you will negotiate your items with the most highly trained and professional team of experts in the industry.
If you've gone to other pawn stores and have yet to get the best prices for your goods, it's time to work with PawnZone.
Los Angeles is a big city with many options for item sales or pawning. You have probably met pawnbrokers who don't give you the best value every time. Thankfully, PawnZone is 100% transparent and will provide honest evaluations for anything you have.
We have called Los Angeles our home for many decades. Along the way we've cultivated a stellar reputation for reputability and reliability. Our high end pawn shops are located throughout Los Angeles County, ensuring that you'll have access to a location near you.
Personal Loans in Los Angeles
Easy personal loans can be had with less stress than you'd get from getting a loan from the bank. If you'd thought to yourself, I need a small loan, but you never wanted to go through hoops to get it, you need to contact Pawnzone.
The process is practically instantaneous. Apply for your loan online and receive cash loans in less time. There are many ways to get a loan, whether you need an auto loan, home loan, or otherwise, let's make the process easier on you.
Pawn Shop near me
Pawnbrokers are not only standing by at one of our many LA locations, they are also available to contact and ask questions online. We also have a simple to use online appraisal tool that will give you an accurate price for your item in less time. Whether it's jewelry, electronics, furniture, or antiques, our appraisal interface makes it easy to immediately learn the value of your goods.
If you want to pawn jewelry from cash, get a loan do it with confidence. Our Los Angeles pawnbrokers are ready to make the process a breeze.
Pawn Shop in Torrance
Torrance, CA is a bustling, coastal city. Situated just north of Long Beach and just south of Redondo Beach, Torrance is continually growing in size and is an increasingly popular location for newcomers to LA.
PawnZone is conveniently located in Torrance, making it an easy trip for South Bay residents. We are situated just west of the 110 freeway and a couple miles north of highway 1.
Get a loan in Torrance
Torrance is another popular community in Greater Los Angeles, also with several fast cash options. The team behind Pawnzone is prepared to give you the best borrowing options for all of your needs.
Pawn Shop in Carson
Another location for PawnZone is in the nearby city of Carson, CA. Carson is another industrial mecca where several large corporations call home.
Carson has nearly 100,000 residents and many pawn shop options. People choose PawnZone because we know the industry better than the rest.
Our evaluations are the best in the business and we will provide customers with cash collateral loans the same day. The process is simple so what are you waiting for?
Get a loan in Carson 
Carson, CA is a great city just south of LA. There are several options when it comes to loan acquisition among the residents of this community. With Pawnzone, we provide an intuitive online lending option that sets us apart from the rest.
Pawn Shop in Hollywood
Here in tinsel town, PawnZone reigns supreme. We are the film industry's #1 pawn store and continue to provide exceptional value on all items. Antiques, electronics, jewelry and so much more. Come by and we will work with you the same day.We don't believe in drawing this process out. You need your money right away. That's what you deserve.
Get a loan in Hollywood
Hollywood, CA gives its residents the chance to secure painless fast cash loans for any amount. Great payday loans are now attainable for all. Receive installment loans whether you live in Hollywood or other nearby communities.
Pawn Shop in Montebello
Montebello is the jewel of the San Gabriel Valley. It is just a few miles east of downtown Los Angeles and is well-known for its oil reserves.
If you reside a few miles east of downtown Los Angeles then PawnZone's Montebello location is where you need to be. Our support is available to help and answer your questions 24 hours a day, 7 days a week. The team is standing by to address all of your needs when you need answers.
Get a loan in Montebello
If you leave east of Los Angeles, securing a loan is now easier than imagined. Montebello is a bustling town just footsteps away from the downtown LA area.
In Montebello you can acquire instant personal loans online in less time than it takes to drive to a store.
Get easy cash loans no matter your credit score. If you need a small loan right away, PawnZone is the place to go.
Fast cash loans and personal borrowing!
Securing a pawn shop money loan doesn't have to be a major pain. PawnZone is the best paying pawn shop in Greater Los Angeles. We consistently have the highest ratings of any local shop and we can help our customers with a variety of needs, ranging from pawning their items to securing a straightforward collateral loan.
It's not impossible. We help our customers in situations ALL THE TIME. Contact us online or make a quick phone call. It couldn't be easier.
Loan online
Do you need an emergency cash loan today? How about a different form of personal lending or personal borrowing? PawnZone is ready to point you in the right direction. Wherever you are in LA, we are the closest pawn shop from you.
It doesn't matter what kind of credit you possess. Our team is prepared to assist you with a quick loan, small cash loan, or anything in between. Want to learn more? Get in touch with our experienced team.
Online appraiser and sell estimator
Yes, you heard it right. If you want a fast loan — just make a request! We have an online appraisal tool that will give you an accurate price for any of your goods. It doesn't matter if it's a high end electronic device, an antique piece of jewelry, or anything in between. Our tool has given amazing results to every individual who submits an appraisal.
Do you have an old ring you're trying to pawn? You will pawn the ring value that's most fair for your item. We can assure you that these will compromise the best rates on the market. If you've had experiences with personal loan companies in the past you might have lousy memories. With PawnZone, you can wipe the slate clean with the best prices for all of your goods.
Secure the best today!
Sell your gold and stuff!
Have something you've been trying to unload for awhile? Instead of giving it away, try getting something for it. Everything has a price. Find the best price for your goods today.
Our team is waiting to speak with you. Contact PawnZone for more information and secure a quick loan from the best Los Angeles based pawn assessors around. Our team is standing by and we can't wait to speak with you.
Sell your stuff for the best prices in the business. Whether you urgently need money, or not. Get the price you deserve for the stuff you own!
Your Neighborhood Pawn Shop
For more then 30 years PawnZone has been helping people get the cash they need. In fact, we are one of the largest providers of Secured Collateral Loans in Southern California.